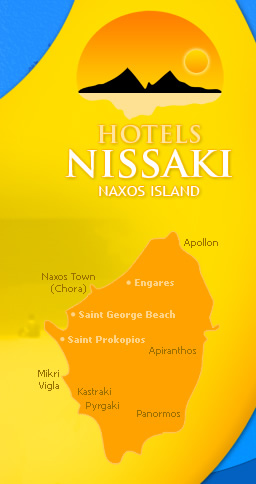 NAXOS ISLAND BEACHES




The unique beaches of Naxos



There are excellent swimming naxos beaches at Saint George or Agios Georgios, Agios Prokopios or Saint Prokopios, Agia Anna, Plaka (naxos nudist beach), Maragas, Mikri Vigla, Kastraki, Alikos, Pirgaki, Agiassos (on the west side), Apolonas, Psili Amos, Panormos and elsewhere.

The superb beaches of naxos island and its wealth of monuments attract thousands of visitors each year.


Naxos has the longest and some of the finest beaches in the Cyclades, south of Hora the crowded Agios Georgios beach. The next beach south is Agios Prokopios, around the cape of Stellida. This sand beach is less crowded at its northern end.

Agia Anna beach, the next bay south, is much smaller, with a small port. Both Agios Prokopios Beach and Agia Anna Beach are accessible by public bus in the summer.

South of Agia Anna you'll find Plaka Beach, 5 kilometers of almost unoccupied shoreline where clothing is optional, you can reach it by walking south from Agia Anna.